Hydrant Dispensers
REFUEL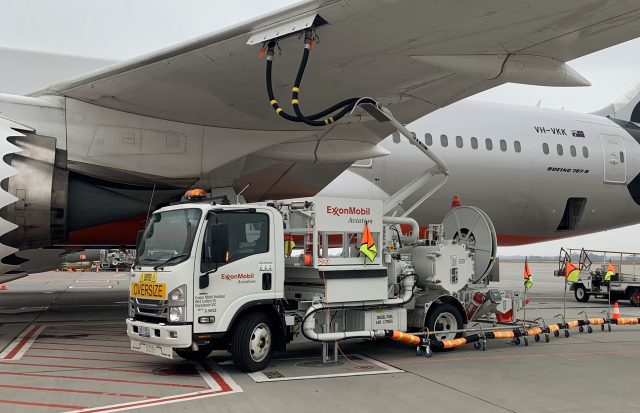 HYDRANT DISPENSERS
Modular Design and Efficient Fuel-Flow Technology
Refuel International Hydrant Dispensers are designed for the global market. The Hydrant Dispenser is capable of efficiently dispensing aviation fuel from an underground hydrant system into a jet aircraft by aviation refuelling personnel via the underwing nozzles. Our proven designs incorporate innovation coupled with components which are compliant with the international aviation industry standards.

All of our Hydrant Dispensers are designed to achieve fast and efficient flow rates. When designing the all-steel, welded and hot-dip galvanised refuelling module structure; we work towards minimising the overall size while maximising the amount of components that fit within. This facilitates ease of pre-fabrication and also ease of transferring the refuelling module to another truck if required.

Our dispensers are designed to comply with the temperature range specified (-5°C to +55°C).

A typical dispenser has an elevating scissor lift platform with a reach of 4.6 metres to accommodate all aircraft types (including B-777X), two underwing platform-deck hoses supported by a hydraulic boom, plus single or dual rear hose-reels. Our dispensers can achieve high flow rates of up to 4,000 L/min (1,000 USG/min).

Refuel International offers MODULAR BUILD for overseas customers whereby the operating module with scissor lift platform is shipped ready to install onto the customers' locally sourced vehicle chassis. Modular designs improve cost efficiency and allow easy transfer.
SAFETY FEATURES:
•
Fuelling components interlocked to the Vehicle Immobilisation System
•
Electric Deadman handles
•
Emergency Interlock Over-ride
•
Emergency Stop / Fuel Shutdown buttons
•
Platform Wand / Emergency Engine Stops
Many more safety and efficiency improving functions are also standard.
►If you need any further information, please feel free to contact us.